Marina Borodina – Illusion Of Rescue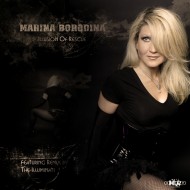 Release info
Release date:
10 Dec 2010;
Cat#:
HKD016;
Styles:
Hardcore / Gabber;
Label:
Hard Kryptic Records

;

Format:
Digital;
Buy this release
---
Release description
Marina Borodina had first declared herself in hardcore techno initially as a singer under the Mary B alias. Her compositions, including underground hit 'Revolt Your Mind' that was produced together with the Angry Tolerance, were professionally record and energetically charged as she created a whole choir by herself on each recording.
Approximately 40-50 vocal tracks were recorded to get the true effect of the choir that would accompany her vocal solos. This was possible with the wide range of Marina's voice. She recorded each piece, including the transposed parts for the male vocalists, almost effortlessly.
In electronic music, Marina has already been experienced writing tracks including the writing of melodies, lyrics, and arrangements but until recently they were focused on more 'soft' areas of the genre. Interested in harder styles of dance music, Marina began writing her own brand of hardcore. Thus was born 'The Illusion of Rescue'.
It is today the first known international hardcore techno track where the vocal was recorded in 3 languages: Russian, Italian and English! The distinguishing characteristic of this track is the major-minor hued sound as well as the noticeable influence of such musical genres as pop, rock, and classical. This is possible to hear in both the instrumental and vocal parts.
In addition to hardcore music, Marina has spent most of her professional activities focused on pop music as a singer and songwriter. Today she has already released 3 successful solo albums all the while she is continuously working on new material, which will continue to show her bold experimentation with different styles of music to blur the boundaries between musical genres
Tracklist:
1 - Illusion of Rescue (Original Mix)
2 - Illusion of Rescue (The Illuminati Remix)
Related artists