Hard X Music artist: RedMore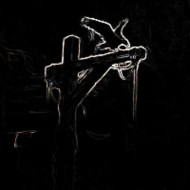 About artist
Country:
France;
Labels:
Dark Like Hell; Hard Kryptic Records;
Styles:
Hardcore / Gabber

;

RedMore on SoundCloud
---
Artist biography
Cedre aka Travon discovered Techno music back in 1994 and in 1996 he began to DJ with his interest in extreme music leading him to the Hardcore Techno scene. Soon he decided to make live music with his friend Niko behind the alias Heliotrope. Afterwards, he composed 12″ records on Psychik Genocide, Neurotoxic and Striking-Wave Records under the names Travon and DeadFace.
Niko discovered Techno music in 1994. Two years later, he started to go in techno parties all the time and began to mix tracks on his own. Within a short period of time, he discovered Hardcore Techno which to him seemed more powerful and aggressive than everything else. Now, after an extended break, he has come back to hardcore music production.
Together, the duo come join forces again putting together relentlessly powerful hardcore techno with dark synths and haunting atmospheres under their group name RedMore.
Related releases