Hard X Music artist: BiomeK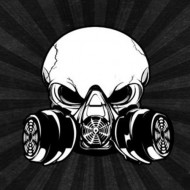 About artist
Country:
USA;
Labels:
Disclosure Recordings; Hard Kryptic Records;
Styles:
Hardcore / Gabber

;

BiomeK's site
---
Artist biography
Ever since he was a little kid, he became obsessed with dark, aggressive sounds and music. This obsession ranges from dark ambiences through hardcore-techno through the blackest metal you can find. When musicstyles and technology developed itself the way it did, he felt the need to try and create those same athmospheres himself.
Bands like Dimmu Borgir, Cradle of Filth, As I Lay Dying definately set the base for his musical flavor. Producers like DJ Hidden, Eye-D, Switch Technique, Deathmachine, The DJ Producer, Ophidian, Mindustries, SPL (among many others!) gave his musical flavor the finishing touch it needed.
Biomek is always trying to combine darkness, aggression and athmosphere into his tracks, and always trying to create something different and unexpected. With his very first track released on Hard Kryptic in 2010, his musical career was officially started.  He also got the chance to release his first solo EP on the same label, containing 4 Biomek-only tracks.
At the end of the year, Biomek and his good friend Speakerdeamon were both asked by Hard Kryptic Records if they wanted to start their own label. This offer was absolutely perfect for them because now they can release whatever they want and when they want. The papers were signed very quickly and at the beginning of 2012, the very first Disclosure Recordings-release was a fact. It was a splitrelease containing 2 Biomek-tracks and 2 Speakerdeamon-tracks.
They couldn't think of any better way to start the year 2012 with a BLAST!
You can definately expect more music from Biomek coming up very soon, as Disclosure Recordings is his main focus in terms of producing music.
Related releases