Hard X Music artist: Angry Tolerance / The Illuminati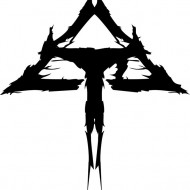 About artist
Country:
Israel;
Labels:
Dark Like Hell; Hard Kryptic Records;
Styles:
Hardcore / Gabber

;

Hardstyle / Jumpstyle

;

Techno

;

The Illuminati on Facebook
---
Artist biography
Kostia and Vitali aka The Illuminati / Angry Tolerance reside in Israel and began their music career in 2002. While working very hard to constantly gain knowledge in the studio, Kostia was playing at many hard style parties throughout the country. In 2006 they started to produce hard dance music with their first commercial work released on "Virus 24" compilation on DHT (Belgium) with a remix of a track of Dj Bass and Dj Antikillah.
Since the end of 2006 they have collaborated many times with Tersikore Records and are now resident producers on Tesikore under the moniker Apex Mind. In March, 2007 they saw their first vinyl release which was a start of consistent other vinyl releases through Implosive and DJU, a sub division of Dj Tatanka. After intensive talks with the U.K's GBH Records brand they decided to try branch off by forming a new alias with Rush GBH as the Sons of Satan. Already this deadly team has seen great success with airplay from national radio as well as great reviews from the media throughout Europe.
By 2008, Kostia and Vitali joined GIF Phobia's successful label Gunpowder Records and their career took a huge step forward. Shortly after their skills were recognized by the Hard Kryptic Records/Hard X Music team and another strong partnership was formed both artistically and in business. Recently the boys have really taken control of their music to begin their own music brand called DLH (Dark Like Hell), which is currently overseen by Hard Kryptic Records.
Related releases